20.10 - Group Reads
Read One Of The Following Group Read Selections And Make At Least One Post In The Discussion Thread.
A. Books About Books - The Book Thief
B. Sci-Fi/Fantasy - The Hunger Games
C. Mystery - The ABC Murders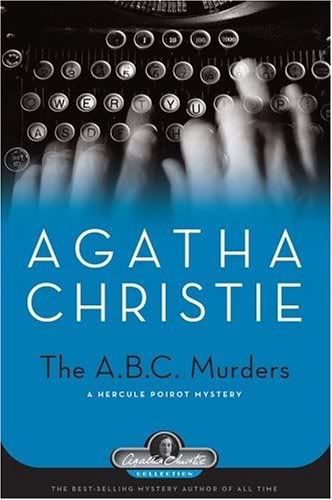 The ABC Murders
by Agatha Christie
Published
2006 by Black Dog & Leventhal Publishers (first published 1936
Notes
I listened to this on audiobook checked out from the library.
Rating
: 3/5
Normally when I see the three books chosen to be the three group read options, I have three to chose from because I've never read any of them. This time was different. I just recently devoured The Hunger Games and I read The Book Thief about 6 months ago. So that left the ABC Murders. I must say, I really enjoyed
And Then There Were None
so I was looking forward to this as well.
The ABC Murders
is a Hercule Poirot mystery. I don't know much about Christie's works, but it didn't take long to figure out that this was an established character. Normally this would bother me, the not reading things in the order they were intended, but with mysteries, I don't see how it would matter. Nothing would be given away. I can use all of my brainpower alloted for daily use and still not figure it out.
The plot is that Mr. Poirot receives some letters claiming a crime with happen in Andover and challenges Poirot to figure it out. The brush it off at first but as B and C happen, things start falling apart and coming together (as they do in mysteries). I did guess the whodunit part, but I had no idea why I was right.
I really enjoyed listening to this mystery unfold and I believe I would have enjoyed it if I had only read it as well. But the plus for the audiobook was that the actor who played all these characters was superb! It was quite easy for me to tell who was saying what before the "Mr Jones said" and it made the whole experience rather enjoyable.
This is a great mystery! I don't know of anyone who is into mysteries and never read Christie but if that happens to be you, give this one a shot. It's not your normal mystery.