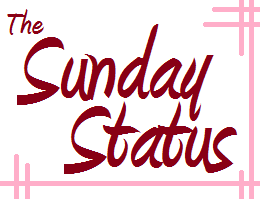 Books I Finished This Past Week
An Affair with Mr. Kennedy by Jillian Stone
Books I am Currently Reading
The Price of Innocence by Susan Sizemore
Books I Abandoned
This One Time With Julia by David Lampson
Books To Be Read Next
Mrs. Robinson's Disgrace: The Private Diary of a Victorian Lady by Kate Summerscale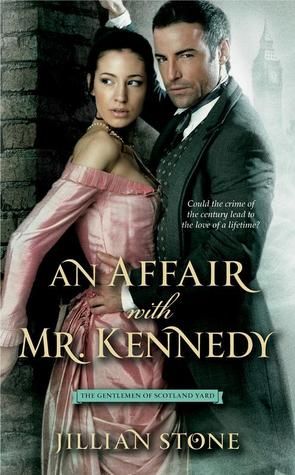 General Blog News
Top Ten Tuesday
this week is about
Top X Genre Books (where X is the genre of your choice)
.
Our TWO winners of the 100 Followers Giveaway were
Emily
and
Lori
. They both decided on a copy of
Cinder
,
which I really enjoyed
. Congrats to you both!!
Cool Posts from Other Blogs
LOTS of posts for today.
I seem to have fallen in love with
Dear Author
and their news posts lately. First from them we have a bit about
agency pricing getting sued by the feds
among other things. I don't actually have too many opinions on agency pricing versus other pricing methods for books, but reading about the ever changing book industry is just fascinating to me.
You may have heard of the
Fifty Shades of Grey
thing going on right now. It has shown up on a ton of
different
news
outlets
, from book review sites to commentators disparaging women reading about sexual things (it apparently has some mild BDSM in it). Dear Author has a
wonderful summary on the book and its genesis along with some recs if you liked it
. Also,
Smart Bitches
has a post on
the general goings on surrounding the book
. Two really cool posts to read.
My opinions on the book are if you like it, fine. I don't particularly have any inkling to read the book. In general, I feel distaste at a book that is recycled fan-fiction. Even the hint that a book is this turns me off.
I have no qualms with an author using fanfiction as a tool to improve, or even as a medium for work. I just don't think that recycling a story like that makes for a good work or really good ethics. Let's get back to the cool posts before I turn this Sunday Status into The Merits of Fanfiction...
Last from Dear Author was a post about the
new findings from Vida about women authors not getting the same sort of review time in publication as males.
Related to this is
Jennifer Weiner's post about her role on the equal treatment of women authors balanced with her voice on twitter/the internet.
Interesting stuff :)
When shopping at
The Book Depository
this weekend I wan enraptured by their
Book Depository Live
feature. It shows a map and what people were buying around the world. So cool!
And finally,
io9
has an
awesome post about amazing real world locations for fantasy world-building.
Some of these places are just awesome and it makes me want to travel again. Well, I guess that is happening on Thursday :)
Let me know any feedback. Also if you have some cool links, comment with them! Until next Sunday, have a great week!