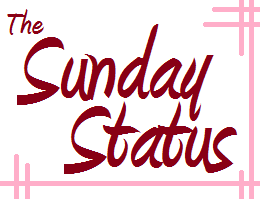 Books I Finished This Past Week
Scarlet by A.C. Gaughen
Incarnate by Jodi Meadows
Since the Surrender by Julie Anne Long
Books I am Currently Reading
The Iron Duke by Meljean Brook
Books To Be Read Next
I Kissed an Earl by Julie Anne Long
Sweet Enemy by Heather Snow
Last week in reviews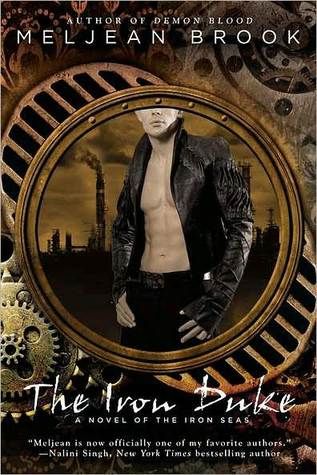 Scarlet by A.C. Gaughen
Like No Other Lover by Julie Anne Long
At The Broke and the Bookish
Book vs. Movie: I Capture the Castle by Dodie Smith
Things to look forward to
Top Ten Tuesday
this week is about
Top Ten Books You'd Like To See Made Into A Movie
For the month of May, I have finally gotten around to getting all prepared for
Random Acts of Kindness (RAK)
hosted by
The Book Soulmates
. I have a new bar in my menu that goes to a wishlist of the books I would like to receive. I don't like to own too many books (my shelves are overflowing as it is!) so the potential of giveaways stemming from this is high. This is partly why I included a list of May releases I am interested in. If I don't love it (or collect it for some reason), I will most likely give it away on here :) Sounds exciting right?!
In other exciting news,
AmandaSue
won the No Strings Attached Bloghop Giveaway and picked
The Vow: The True Events That Inspired the Movie
by Kim & Krickitt Carpenter. I wanted to see that movie! I didn't know there was a book about their story as well.
Cool Posts from Around the Net
So I am sure you all heard about the crazy shit that went down at The Story Siren this past week. Plagiarism is not to be taken lightly. I was never a big fan of hers or anything, and now I wont be, but it sickens me to see the victim blaming people are doing in her new apology post.
Don't know what I am talking about? Here is a link from Smart Bitches that
pretty well summarizes what happened
(includes links to the victims blogs). Here is a link talking about
the reaction to the apology
and the victim blaming that went on from
Gossamer Obsessions
.
Examples of the hatemail
at Smart Bitches. Grit & Glamour, one of the victims,
with her response to the clarified "apology"
.
Quite the dramafest, but what are you going to do. I am in the firm camp that what she did was wrong. Plagiarism, even if it's something small, isn't a small offence. People work hard for their content. People work hard for their designs. It makes me sad to see the reaction to this.
But you know what can make me happy? This link to
Jim Hines posing like a man from book covers.
lol :)
Let me know any feedback. Also if you have some cool links, comment with them! Until next Sunday, have a great week!