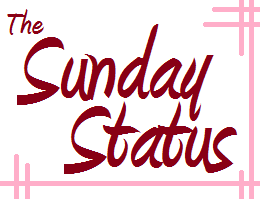 Sitting around today, I decided I wanted to start doing some sort of status post to let ya'll know what is going on with me. Since I just started it, there may be some format differences as I go along, but for right now I am pretty excited to start.
Lots of book movement this week since I flew 4 hours on an airplane twice. Not much else to do but read and sleep. I like doing both. :)
Books I Finished This Past Week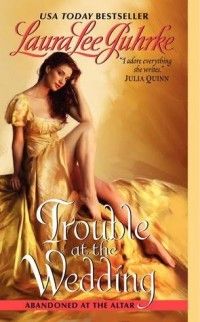 Trouble at the Wedding by Laura Lee Guhrke
Look for a review of this in the coming weeks!
Winning the Wallflower by Eloisa James
A cute little novella that introduces Olivia from James's recent novel. I actually wish this was full length, because I really liked the characters and it could have done well with more time.
Heiress Without A Cause by Sara Ramsey
Ramsey's debut novel which I reviewed for my January entry into the 2012 Reading Romance Challenge.
Books I am Currently Reading
Raziel by Kristina Douglass
To be honest, I don't know if I am going to continue this one. The alternating first person POV is hindering the progress of the story and so far after 50 pages I have almost no connection to the characters. We'll see.
The Help by Kathryn Stockett
I am actually really enjoying this book so far. I am about 1/3 done and so far, so good. I am thinking this book will be a Book vs Movie post.
Grimm's Fairytales by The Brothers Grimm
Because I had my Nook handy, I started reading these again. I read through The Three Snake Leaves, a story that left me completely puzzled as to its moral, and Rapunzel, which I should delve into more in a full post.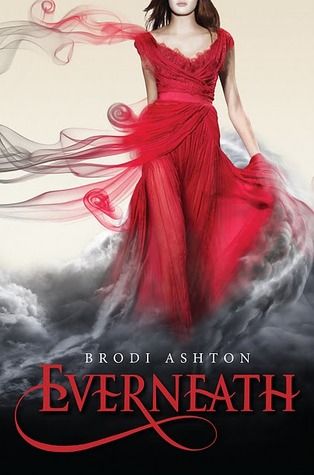 Books To Be Read Next
Everneath by Brodi Ashton
I've been waiting for this one to come in a the library for a while! So glad that it is here!
The Perils of Pleasure by Julie Ann Long
This is part of the my 2012 TBR Pile Challenge. I have been meaning to read this series for most of forever. I have this as an ePUB for this weeks flight.
Last week in reviews
Dead Until Dark by Charlaine Harris
"The story was good, the characters were good, the setting was good; I am not sure if there is much more to say."

Heiress Without A Cause by Sara Ramsey
"I didn't love either of [the leads], but I didn't hate them either, and I particularly enjoyed certain aspects of each. That is probably one of the more vauge statements that I have written."
The Stud Club Trilogy by Tessa Dare
"Ah, romance! I love a series that ties together but is still loose enough to read on its own"
Things to look forward to
As always, new reviews will (hopefully) continue to pop up every week. Top Ten Tuesday this week is about
Top Ten Books I would Recommend to Book Clubs
.
I've also decided this week that I will be participating in the
Romancing the Valentine Giveaway Hop
hosted by
Reading-Romances
. Look for that giveaway to be posted on Feb. 6th.
Cool Posts from Other Blogs
Over at
BlogHer
, I stumbled into an article on
Pinterest and Book Blogging
. They talk about using it to your best advantage as a book blogging site. Apparently the author gets more hits from Pinterest than from Twitter, even though she has way less followers on Pinterest.
Pinterest and Blogging
was also a cool eye opener for the general blogger.
I mean this totally makes sense to me considering I have found at least two websites that I really liked through Pinterest. Sounds like something worth investigating.
Related,
Well Read Wife
has a
master list
of book bloggers on Pinterest.
Speaking of Pinterest, if anyone wants an invite let me know in the comments. If you want to check out my boards (there is a LOT of cool recipes!)
here I am on Pinterest.
Moving on,
Literary Exploration
has a super interesting post called
There is no such thing as free books.
It talks about her philosophy regarding ARCs and requesting review books. If you are new to blogging or just interested in a different perspective, check it out.
Giveaways from around the net
The biggest giveaway that I could find EVER going around right now is the
Young Adult Giveaway Hop
hosted by
I am a reader, not a writer
. There are 226 sites participating and some pretty cool prizes, so I would head over to the list and check it out.
My fellow
Broke and Bookish
blogger, Jana aka
That Artsy Reader Girl
, is hosting a
100 followers giveaway
to celebrate that milestone! Act quickly though, the giveaway ends at midnight tonight! Even if you missed it, Jana's blog is awesome, so you should check the site out anyway!
Speaking of giveaways, isn't
Rafflecopter
awesome?!
So I think that is enough for now. I just decided to do this today on a whim, so hopefully next week I will gather cool links and giveaways as the week goes on, and not just have massive amount of info from today.
Let me know any feedback. Also if you have some cool links, comment with them! Until next Sunday, have a great week!