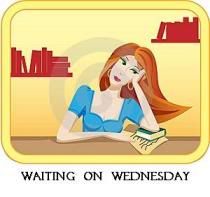 Waiting On Wednesday is a weekly event, hosted over at
Breaking the Spine
, that spotlights upcoming releases that we're eagerly anticipating. This weeks book is...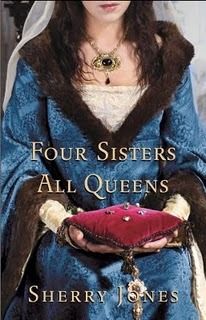 Four Sisters, All Queens
by Sherry Jones
Release Date
: May 8th 2012
When Beatrice of Savoy, countess of Provence, sends her four beautiful, accomplished daughters to become queens, she admonishes them: Family comes first. As a result, the daughters—Marguerite, queen of France; Eleanor, queen of England; Sanchia, queen of Germany; and Beatrice, queen of Sicily—work not only to expand their husbands' empires and broker peace between nations, but also to bring the House of Savoy to greater power and influence than before. Their father's death, however, tears the sisters apart, pitting them against one another for the legacy each believes rightfully hers—Provence itself.

Told from alternating points of view of all four queens, and set in the tumultuous thirteenth century, this is a tale of greed, lust, ambition, and sibling rivalry on a royal scale, exploring the meaning of true power and bringing to life four of the most celebrated women of their time—each of whom had an impact on the history of Europe.
Why I want to read it:
I am so in the mood for a story of sisters and queens and the thirteenth century. I doubt it will have much truth to the history but sometimes accepting it as an alternate reality of something cooly similar to ours is entertaining.