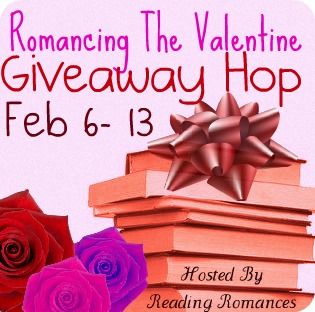 hosted by Reading Romances
The Romancing the Valentine Giveaway Hop is a hop where each participating blog hosts their own giveaway and then all hosts are linked up so our followers hop between one blog to another!
I think this may be my first giveaway on this site. What better time to do it then around St. Valentine's Day? I don't have a sweetheart this year, so one of YOU gets to take that prize :)
Here are the lovely details.
The Prize: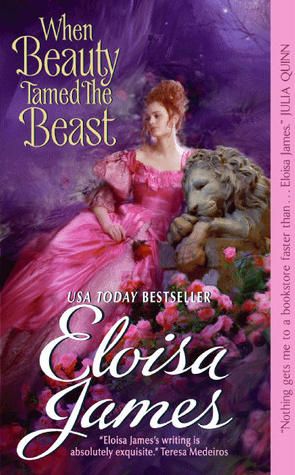 When Beauty Tamed the Beast
By Eloisa James
Miss Linnet Berry Thrynne is a Beauty . . . Naturally, she's betrothed to a Beast.

Piers Yelverton, Earl of Marchant, lives in a castle in Wales where, it is rumored, his bad temper flays everyone he crosses. And rumor also has it that a wound has left the earl immune to the charms of any woman.

Linnet is not just any woman.

She is more than merely lovely: her wit and charm brought a prince to his knees. She estimates the earl will fall madly in love—in just two weeks.

Yet Linnet has no idea of the danger posed to her own heart by a man who may never love her in return. If she decides to be very wicked indeed . . . what price will she pay for taming his wild heart?
This was such a fun fairy tale retelling! Eloisa James is doing quite a few fairy tale retellings as of late. Though they are the same theme they are not really a series so there is need to worry about jumping in with this book.
The characters in this book are realistically flawed and interesting! This is a great book for those who are new to romance or looking for a new twist on a historical romance!
How To Enter:
The giveaway runs from
February 6through the 13th.
Winners will be announced on the 14th. Please use the rafflecopter below to enter!
a Rafflecopter giveaway
- This is an INTERNATIONAL giveaway. If the Book Depository ships to you, you may enter.
- Winner we be announced on Feb 14, 2012
- One entry per person
- Becoming a follower is not necessary but is appreciated :)
Other blogs participating in Romancing the Valentine Giveaway and other information can be found at
Reading Romances
or below!
Good luck! And Happy Reading!