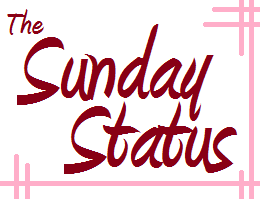 Books I Finished This Past Week
The Help by Kathryn Stockett
The Perils of Pleasure by Julie Anne Long
Books I am Currently Reading
Raziel by Kristina Douglass
Grimm's Fairytales by The Brothers Grimm
Books To Be Read Next
Unveiled by Courtney Milan
The Harlot by Saskia Walker
The Devil in Disguise by Stefanie Sloane
Everneath by Brodi Ashton
An Affair with Mr. Kennedy by Jillian Stone
Last week in reviews
Cinder by Marissa Meyer
Things to look forward to
Top Ten Tuesday
this week is about
Top Ten Books You'd Hand To Someone Who Says They Don't Like To Read
. I'm not sure I will do this one. I am actually really bad at recommending books to people, especially if they don't like reading. It will be an interesting one to read the picks though.
I've also decided that I will be participating in the
Romancing the Valentine Giveaway Hop
hosted by
Reading-Romances
. Look for that giveaway to be posted on
Monday!
I am super excited for this!
Cool Posts from Other Blogs
Reading Romances
posted their
February Challenge
for their Reading Romances Challenge. I think I may do two from this month, even though it is a shorter month. One is going to be the "embracing cover" and two may be the historical fiction/romance set in a significant setting. We'll see.
Parajunkies
, I discovered, does a really cool feature called Book Blogging 101 and this weeks topic was
Book Blogging and Social Etiquette
. It was a really interesting read, and a really interesting feature.
Speaking of interesting features, Jamie at
The Perpetual Page Turner
did this pretty awesome post
3 Lessons My Mom Taught Me That I Apply To Book Blogging
. I think this is going to be a new feature for her, and this weeks was really interesting and full of more insightful comments.
Jana at
That Artsy Reader Girl
opened my eyes to something I didn't even know was out there, Active Fiction. In
her post
she talks about the sales Amazon has going on their Active Fiction titles as well as briefly talking about what it is. I also found
this article from the Vancouver Sun
that talks about Active Fiction and what it may mean for the future of reading. I don't think that the traditional book will ever disappear, but this Choose-your-own-adventure type of novel updated for the interactive age sounds pretty cool.
That said,
Goodreads finished their complete disconnect from Amazon
last week. If your shelves look a little messed up, that is because they are still trying to get things fixed. I know I applied to be a librarian just so I can fix the original publication dates on all of the books on my shelf. If you need something fixed that you know is wrong, just head over to the
Librarians Group
and someone there will fix it up for you.
Giveaways from around the net
Awesome Facebook giveaway!!
Here is author
Shana Galen
and what she has to say about the contest:
I'm so excited because I am part of the Best Contest Ever! Elise Rome, Lila DiPasqua - Author, Heather Snow, Vanessa Kelly, and I are giving away the COMPLETE signed backlists of our favorite authors. As you know, I'm giving away Julia Quinn's complete signed backlist. To enter, just click on the Indulge in Our Favorite Authors tab on my Facebook author page and answer the question. Then pop over to the other authors and answer their questions as well. The contest ends February 29, so someone is going to win all these Julia Quinn books very soon!
The link in that quote is to Heather Snow's link, but after you Like it and enter, it gives you the links to the other 5 authors. What an AWESOME contest!
Let me know any feedback. Also if you have some cool links, comment with them! Until next Sunday, have a great week!