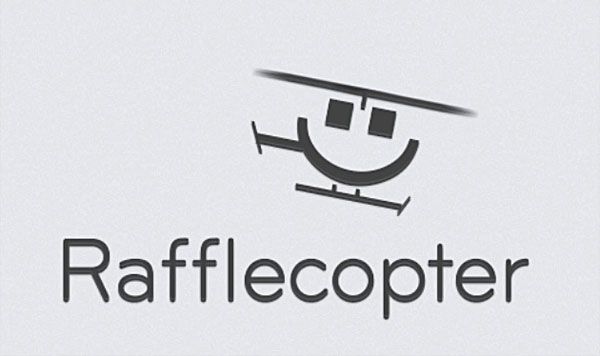 Hello everyone! Welcome to the Bloggiesta Mini-Challenge stop here at The Competitive Bibliomaniac! The topic/theme over here is...
What's a Rafflecopter? A Guide to the giveaway site, Rafflecopter
One day you are sitting around thinking to yourself "I've just got too many books!" (Okay. I am not sure any of us ever think this...) "I need some more space in my bookshelves for some new books" (Better) "Let's host a giveaway!"
But how do I host it? Have people comment to enter, but then I can't do multiple entries easily. Have people use a google form? The setup for that is kind of long and the nesting just looks horrid with my new layout.
What to do, what to do?
If you have ever been in this situation, fear no more. Rafflecopter is here! Rafflecopter is a tool bloggers can use to make crazy-simple giveaways. Rafflecopter will allow you to be as specific or as broad with your entries as you wish. It also provides a cool way of tracking who entered. Let's delve in.
The first step to creating a rafflecopter giveaway is to sign up for an account. This keeps all of your giveaways, past and present, in one convienent place.
Now let's create a giveaway. These are the basic steps:
On your home page, your'll see a happening right now section, where it will list all your current giveaways or let you create a new one. I want to create a new giveaway so I select "Plan One Now"
First we give it a name. Mine will be called "Bloggiesta Mini-Challenge Giveaway"
Next add a prize. When we add a prize, it gives us the option to name it and put a total of how many are being given away. The cool thing about this section is you can update this any time throughout the giveaway and it will update the widget without changing the code! Great for when you add prizes halfway through!
Now we have a name and a prize, but how do you enter? There are multiple options of types of ways people can enter.

Leave a Blog Post Comment - You can even tell people in the task what you want to them to answer
Tweet About the Giveaway - This one is super easy for end users because they have a built in tweet to tweet for an entry
Follow a twitter user - Another easy, built in button so entrants can easy follow you
Like a facebook page - Get more facebook followers easily and fast!
Like this post - another easy tool to spread the word about your site
Create your own - This task is awesome because it let's you dream a dream. What task can you think of to make? The one I most commonly see is Follow on GFC.

Now that you've chosen any where from one to a ton of tasks, you can set some options for each. Is it manditory? Does a user get one entry or five for this task? There are so many options, and with the easy user interface, setting up a giveaway becomes a snap
Next, let's enter a date range. Mine will run for a week.
Finally we enter our terms and conditions and hit Get the Widget
After that it's as easy as copying the code into your entry! My favorite part is only having to do this once because it updates automatically.
One big thing to remember is that not everyone can see the Rafflecopter widget, so it is always nice to give an alternative entry for those readers, either email me or post it in a comment.
Now for your challenge.
The Mini-Challenge: The Rafflecopter experience
A Creator: Go over to
Rafflecopter
and play around with creating a Rafflecopter giveaway. Make some tasks, find out what you can do and not. No need for it to be real. See what the options are and if it fits your needs.
A Enterer: Enter my Rafflecopter Entry below to get the user experience. There is no need to be a blogger to enter this giveaway.
a Rafflecopter giveaway
(For those who cannot see rafflecopter please email me for a list of extra ways to enter. A free entry can be gained by leaving a comment with your email)
I will be reading comments so if there are any questions ask away!