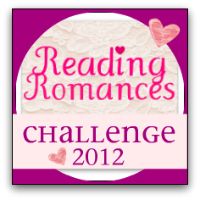 It looks like I have found another challenge that I think will be really fun. I already read so many romance novels as it is, so this will give me some guidance to the mess that is my "to-read-rom-nov" shelf on Goodreads.
Reading Romances
is hosting this with a new challenge every month. I can't wait to get started!
I think with this challenge for my romance novels, the TBR Pile Challenge to expand my comfort zone, and the Goodreads challenge ticker looming at me in the corner, I have a good balance. This is doable!