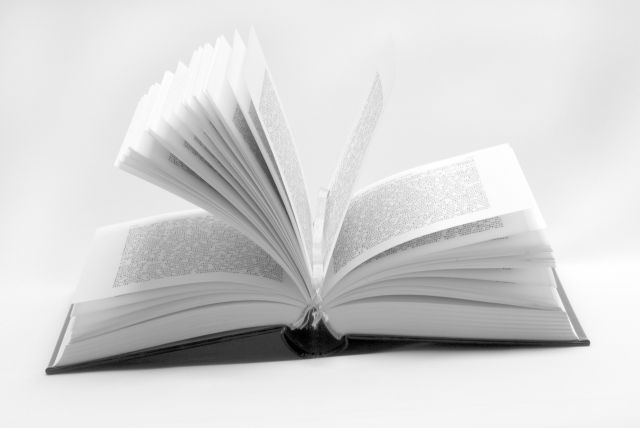 Thanks to Sierra at Happily Never Ending.
I have never seen or hear of this little chain meme before, so I did a little clicking back through the tags, and it seems pretty cool. It looks like it will be a great way of learning more things about different bloggers, and also a cool way of finding some new blogs.
The Rules:
You must post the rules.
Answer the questions the tagger set for you in their post and then create ten new questions to ask the people that you have tagged.
Tag eleven people and link to them on your post.
Let them know you've tagged them!
The Questions for me:
What was the first book you reviewed?
On this blog,
When You Reach Me by Rebecca Stead
. Looking back at it, this may have been a copy from Goodreads to get things going. So the next one,
Beastly by Alex Flinn
may have been the first one I reviewed for the blog.
What's your favorite movie that is based off a book, i.e. Twilight?
This is a hard question. I think a lot of movies are based off of books. I think I am going to have to go old school and say
The Princess Bride
. I actually didn't like
the book
as much.
Where do you usually read?
In my bed or on an airplane are the two places that I read most often. Close runners up in the summertime: by the pool or under a tree.
Paperback/Hardcover or Tablet?
I really enjoy the feel of a book. Paperbacks are my favorite. I get tired holding up hardbacks after awhile. I am sure Harry Potter gave me carpel tunnel by itself! However, carrying around 3 books or so in a backpack all over the airport is killer on my back, so I do have my Nook, that I love and have started using a lot more recently.
When did you become a blogger?
I had been reviewing on and off on
Goodreads
since about 2008.
Jamie
, who is the founder of the
College Students
group on Goodreads, asked if anyone would be interested in starting a blog. We gathered a group of about 12 of us.
Since it looked like so much fun, I decided to start my own around that time too. Though my activity hear was almost non-existent last year, I still blogged at
The Broke and the Bookish
. That all began the fist day of summer 2010.
So TL;DR, June 2010.
Trivia: It was not a book blog, but I had a Geocities blog back in like 2003... so I have been doing this general thing almost 10 year 0.0
Favorite thing about blogging?
Finding new and awesome books. I think the best thing that I have taken away from blogging is other people's blogs. I read more reviews, and more reviews for different genres, and thus my TBR shelf has grown exponentially.
Less favorite thing about blogging?
I think my least favorite thing is feeling some sort of pressure to get a review up during the week. Sometimes I have felt bogged down by reviews that I had promised. It's easy to fall into "blogging is another job" sort of mentality. But this year I have been going strong and growing as a blogger. So at least currently, I am not feeling like that :)
Do you want your future career to have something to do with books? Like publishing or professional reviewer?
I have a career now, which is strange to say. I actually started my job the same day I posted my first review. It doesn't have anything to do with books, unless you count that I get to read them when I fly around the world.
I used to want to be a librarian, but it didn't really work out. I have more talent with computers. I've always had the dream of one day being a writer, so we'll see where that takes me.
Blog inspiration?
This is an awesome question because my blog was originally inspired to be the place where I wrote all of my reviews for all the challenges that I did on Goodreads. That is why it is called "The Competitive Bibliomaniac." I figured it was sort of a crazy about reading competitively sort of thing.
I like calling it "CompBiblio" though. It is way shorter for one thing. I am toying with the idea of just changing it. We'll see :)
Team Edward or Team Jacob? Or Team Peeta or Team Gale?
Oh, Twilight. I am not a fan, but I did read the first three. I really don't root for any of them. But if I had to chose I would chose Jacob before he went all crazy in Eclipse.
As for The Hunger Games. I have to say, outside of the shipper wars, I really like the ending to the series. Well, outside of the sadness. But yeah, I was Team Peeta.
Trivia: I like that his name is Peeta and he works in a bread store. Peeta Bread :)
New Questions:
When/Why did you start book blogging?
What are some things about your blog (reviews, features, etc.) that you are most proud of?
If you had to invite three characters over for dinner, who would you invite and why?
If you could mandate that everyone read one book, what would it be and why?
Do you read reviews of books before you read a book (if you know you are going to read it)?
Do you judge books by their covers?
EReaders vs Books vs Audiobooks: thoughts?
What kind of criteria do you consider when writing a review? (characterization, plot, grammar, enjoyablility etc.)
What is your favorite thing about book blogging?
What is your favorite genre?
Who I Tag:
Daisy @
Between The Pages
Jana @
That Artsy Reader Girl
Jamie @
The Perpetual Page Turner
Jess @
Tangled Up In Blue
Tahleen @
Tahleen's Mixed Up Files
Jessica @
Books a True Story
JJ iReads @
JJ iReads
Momo @
Books Over Boys
Carrie @
In the Hammock Book Reviews
Eleni @
La Femme Readers
Sarah @
Bookish Sarah
If you don't want to do it, no problem. Come back and leave a link if you do though :)