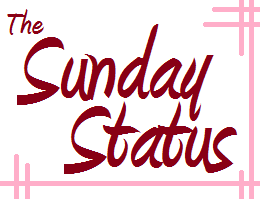 Books I Finished This Past Week
The Way We Fall by Megan Crewe
Books I am Currently Reading
An Affair with Mr. Kennedy by Jillian Stone
Grimm's Fairytales by The Brothers Grimm
Books To Be Read Next
How To Dance with a Duke by Manda Collins
The Price of Innocence by Susan Sizemore
This One Time With Julia by David Lampson
Firelight by Kristen Callihan
Last week in reviews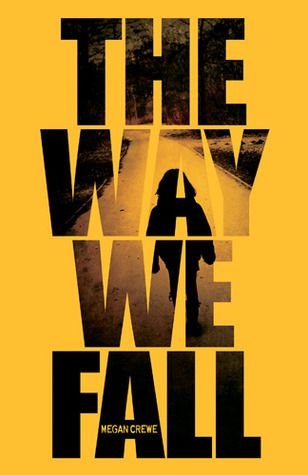 Scandalous Desires by Elizabeth Hoyt
Born Wicked by Jessica Spotswood
At The Broke and the Bookish
I wrote a lovely discussion post about
love triangles and YA Lit.
Things to look forward to
Top Ten Tuesday
this week is about
Top Ten Books I'd Give A Theme Song To
.
CompBilbio is hosting a giveaway! The 100 Follower Giveaway runs until end of night Saturday, March 3rd EST.
Enter now
for a chance to win your choice of
any book reviewed on this blog
!
So far on GFC we went from 100 to 151 (+51) and on Feedburner we went from 101 to 128 (+27) for a total of +78. We are 22 followers away from an additional prize and only half the contest time is over.
Cool Posts from Other Blogs
I actually have tons of cool posts I found from a variety of ways this past week. First, over at
BookRiot
I was stumbling around, and they pointed me toward these cool sites, each a new way of finding the next book that you can read. One is
Whichbook.net
and the other
Yournextread.com
. I haven't had time to play around with them yet, but they seemed like cool ideas!
The Smart Bitches
linked me to a few things this week. One was
The 20 Most Beautiful Bookstores in the World
. Seriously, that first one there would be so awesome! My other favorite was the 1920s theater!
Another was a post about the current "trend" I guess you could say about
plagiarism in some self-published novels.
Apparently it has been happening (and being outed) quite a bit in 2012 and the discussion around it at this post and at others linked to it, is quite fascinating! How anyone could ever think about doing this to some else just baffles me, and even leaving the moral piece aside, thinking they would get away with it? In the internet age?! I don't even have words...
The Goodreads Blog
has a really cool post about how people find books using Goodreads as well as other methods. I am actually surprised at some of the findings considering my own bookish habits (they don't match the data too much!). Check it out! It's super insightful.
And finally, in completely not related to books except tangentially through movies,
Feminst Frequency
has a really cool video post about the
2012 Oscars Movies and the Bechdel Test
. To summarize, it takes the 10 movies nominated for Best Picture and scores them against this simple test: 1)Does the movie have at least two, named women 2)who talk to each other 3)about something other than a man. You would be surprised (and saddened) how many actually fail.
Giveaways from around the net
That
Facebook giveaway I keep talking about for a bunch of author's backlists
is still going on. Hurry though! It ends this Wednesday!
Giveaway hops going on that I have stumbled into:
Young Adult Paranormal Activity Giveaway Hop
- Ends Tuesday the 28th
February New Releases Giveaway Hop
- Ends Wednesday the 29th
Let me know any feedback. Also if you have some cool links, comment with them! Until next Sunday, have a great week!