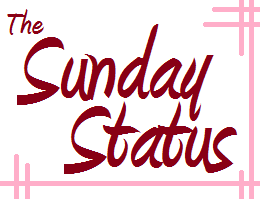 Books I Finished This Past Week
The Harlot by Saskia Walker
Everneath by Brodi Ashton
Reviews Coming Soon
Books I Abandoned
Raziel by Kristina Douglass
Books I am Currently Reading
Unveiled by Courtney Milan
Grimm's Fairytales by The Brothers Grimm
Books To Be Read Next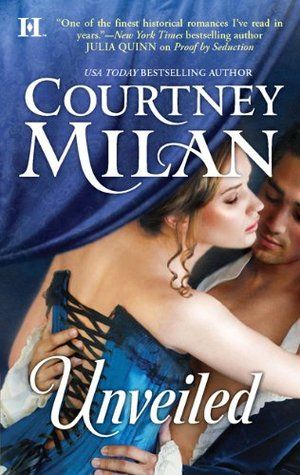 The Devil in Disguise by Stefanie Sloane
An Affair with Mr. Kennedy by Jillian Stone
Born Wicked by Jessica Spotswood
Last week in reviews
The Perils of Pleasure by Julie Anne Long
A Hint of Wicked by Jennifer Heymore
At The Broke and the Bookish
Everything I Know about Love I Learned from Romance Novels by Sarah Wendell
Things to look forward to
Top Ten Tuesday
this week is about
Top Ten Books That Broke My Heart A Little
. This one is my week, though I have a twist for this blog here.
The
Romancing the Valentine Giveaway Hop
hosted by
Reading-Romances
is going on
RIGHT NOW
. Better act fast though, it only runs until Monday at Midnight!
Jeez, I sound like a infomercial... for just four payments of $19.95
Cool Posts from Other Blogs
At the
GenreReviews Livejournal
, they
featured a post
where the writer and her husband try to replicate romance novel covers. They not only replicated them, but switched the roles and talked about why they were demeaning to both genders and which ones worked well. It was a really interesting and fun read that I found through
Smart Bitches, Trashy Books
Speaking of Smart Bitches, last Sunday, The Broke and the Bookish posted
my review
of Everything I Know about Love. I tweeted the review, as I usually do, and since it was great I tweeted at the author.
There was this line at the end of the reivew that apparently sparked many peoples love (which is kind of funny because I had no idea how to end the review, so I wrote this:
Never feel guilty for reading something. A book can mean anything to anyone.
Well this line led to retweets by SB Sarah and a ton more people, causing me much elation.
BUT WAIT! There's more! (ha. infomercial me!)
Bumming around the other day, I realized The Broke and the Bookish had a TON of traffic coming from Smart Bitches. So my utter elation was complete because SB Sarah LINKED to my review in
a very interesting post
about the degradation of fantasy, scifi, and especially romance as a genre in the eyes of everyone else. It is a really interesting post about Reader Shaming. But I was too happy to get too mad about the articles linked within it, because yes! A link to review from my romance novel favorite site!
Giveaways from around the net
Awesome Facebook giveaway!!
Here is author
Shana Galen
and what she has to say about the contest:
I'm so excited because I am part of the Best Contest Ever! Elise Rome, Lila DiPasqua - Author, Heather Snow, Vanessa Kelly, and I are giving away the COMPLETE signed backlists of our favorite authors. As you know, I'm giving away Julia Quinn's complete signed backlist. To enter, just click on the Indulge in Our Favorite Authors tab on my Facebook author page and answer the question. Then pop over to the other authors and answer their questions as well. The contest ends February 29, so someone is going to win all these Julia Quinn books very soon!
The link in that quote is to Heather Snow's link, but after you Like it and enter, it gives you the links to the other 5 authors. What an AWESOME contest! It doesn't have an end date, and I just checked. It's still going!
Giveaway hops going on that I have stumbled into:
Let me know any feedback. Also if you have some cool links, comment with them! Until next Sunday, have a great week! Oh, and Happy Valentine's Day!